Robert's Room
Click to enlarge
Robert's Room is the smallest room on the property, and the only historical guest room. It is located on the second floor of the Mansion, and features a private bathroom and sitting porch.
This cozy bedroom features a queen-sized bed with luxurious 4" memory foam topper, gas-burning fireplace, original lavatory with hand-stenciled walls, private bathroom with rainfall showerhead, seasonal air conditioning, telephone, DSL and WiFi Internet access. Robert's Room has a private sitting porch (in the house turret) with incredible views of the Green Mountains to the east.
"Thanks once again for providing such a relaxing retreat. We are so glad to see the Silas reopened and with such a nice family! Looking forward to returning again ... possibly with the kids next time. Thanks!"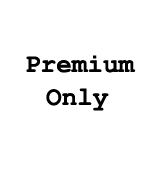 stay@silasgriffith.com
802-293-5567  ·  Toll-free: 888-569-4660
178 South Main Street, Danby, VT 05739